New Book: Ornament and Identity
The new book by Neutelings Riedijk Architects, Ornament and Identity, has been released and is available in bookstores worldwide. In this successor to our book At Work, we demonstrate that buildings with powerful expression create new local identities in a globalized world.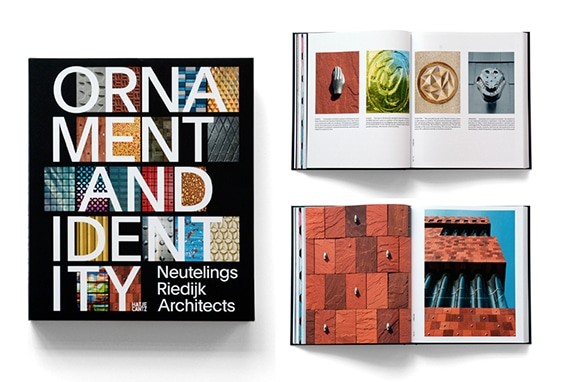 In twelve themed chapters, Moiré, Image, Seam, Emblem, Letter, Pattern, Cutout, Ridge, Grid, Lozenge, Relief, and Filigree, readers are guided on an exploration of the connection between form, meaning, and contemporary ornaments.
Ornament and Identity includes a selection of 36 public buildings and complex urban projects designed by the office over the past twenty-five years. Images of realized buildings, intriguing scale models, material samples and unqiue ornaments designed by the Neutelings Riedijk Architects illustrate our craftsmanship and search for expression and identity.
Title: "Ornament and Identity" | Concept and texts: Neutelings Riedijk Architects | Graphic Design: SJG / Joost Grootens | Publisher: Hatje Cantz