The Spuiforum is the communal residence for the Netherlands Dance Theatre, The Hague Philharmonic Orchestra and the Royal Conservatoire, with three large auditoria for dance, concerts and ensembles. It accommodates students and artists, rehearsals and performances, transparency and privacy, but foremost wishes to stimulate synergy and cooperation between the different user groups.
The building is set on a relatively small plot in the city center of The Hague that made a stacking of the three auditoria unavoidable. The stacked performance halls, each with their own idiosyncratic shape, character and atmosphere related to their specific requirements form the motor block of the building. The monumental performance halls are imbedded in smaller spaces for study and creation, such as classrooms, studio's and rehearsal rooms that form a flexible structure of side wings on all four sides. Every department has its own floor but also creates possibilities for cooperation and synergy. The heart of the building is formed by a giant irregular shaped void space that welcomes artists, students and the general public. It brings them all the way up to the roof via a monumental mountain of stairs, as an open boulevard in a vertical city, linking the public areas such as foyers, restaurants and libraries. The city roof with the large cupola hall for all kinds of public events will mesmerize every visitor with spectacular city views.
A majestic dome crowns the building and forms a monumental beacon in the city's skyline. The dome is traditional and contemporary, tailor-made to the royal character of The Hague. The filigree exo-skeleton gives the building elegance and depth. The colors, materials and textures are warm and deep. The diagonal wave pattern is draped as a string of pearls over the façade inspired by the agile movements of dancers and the melody of music. Day and night the festive expression of the building will create an elegant interplay of light and shadow.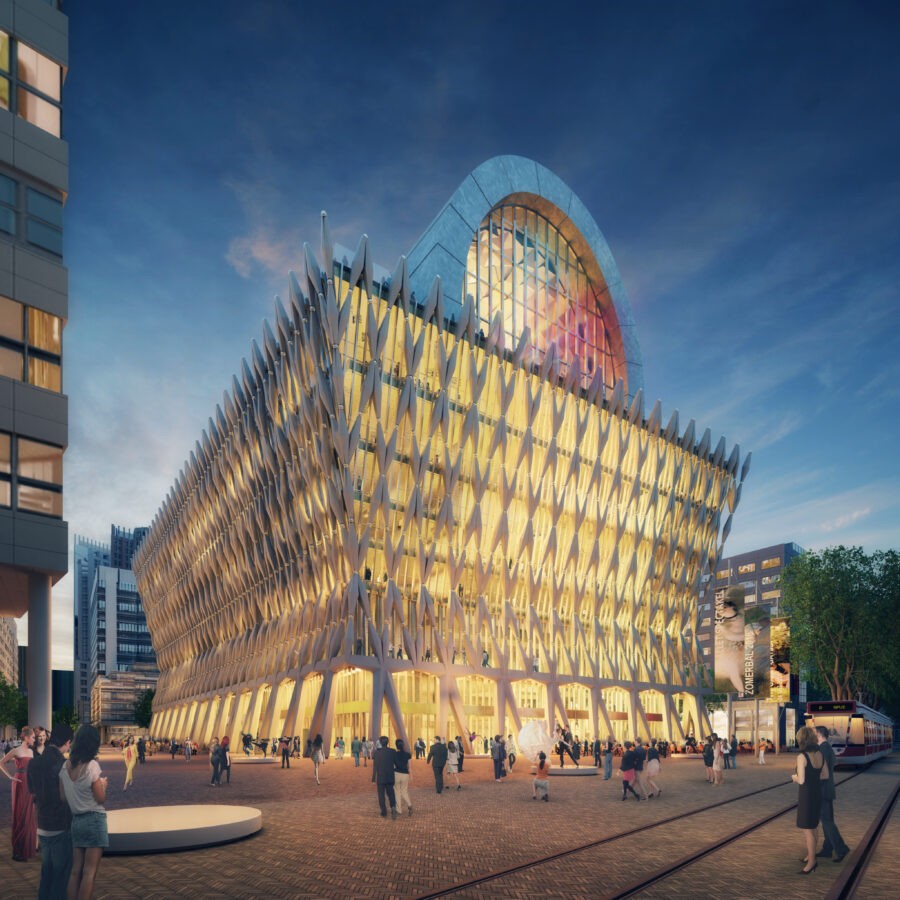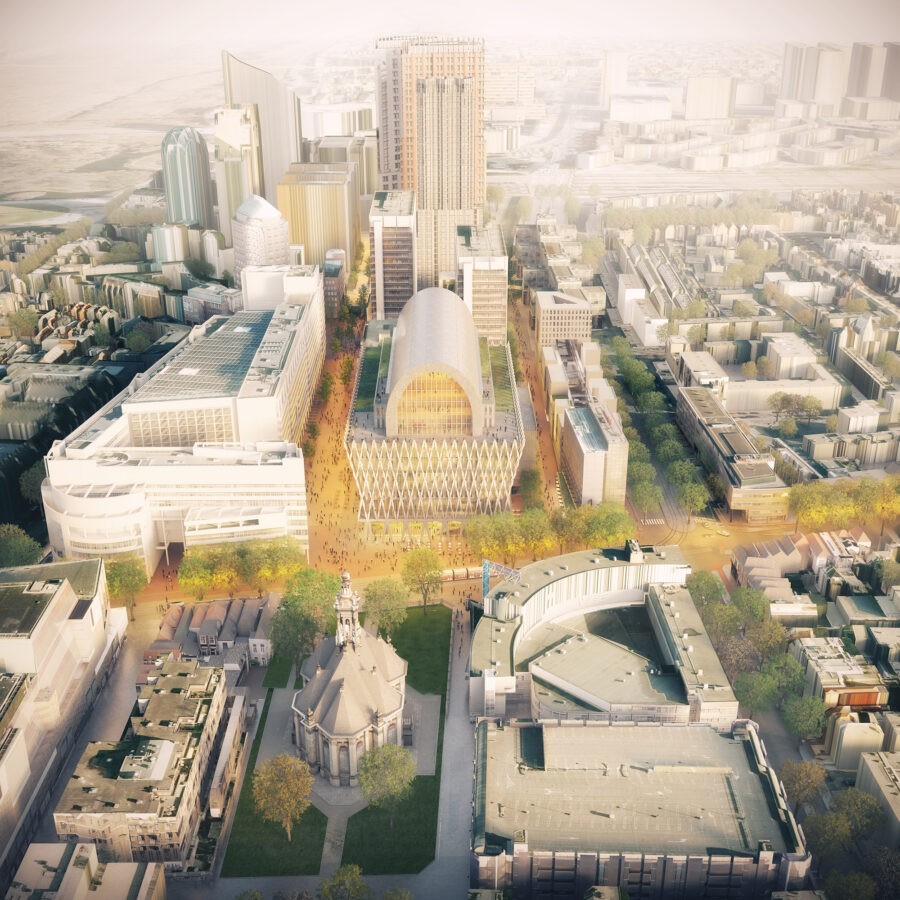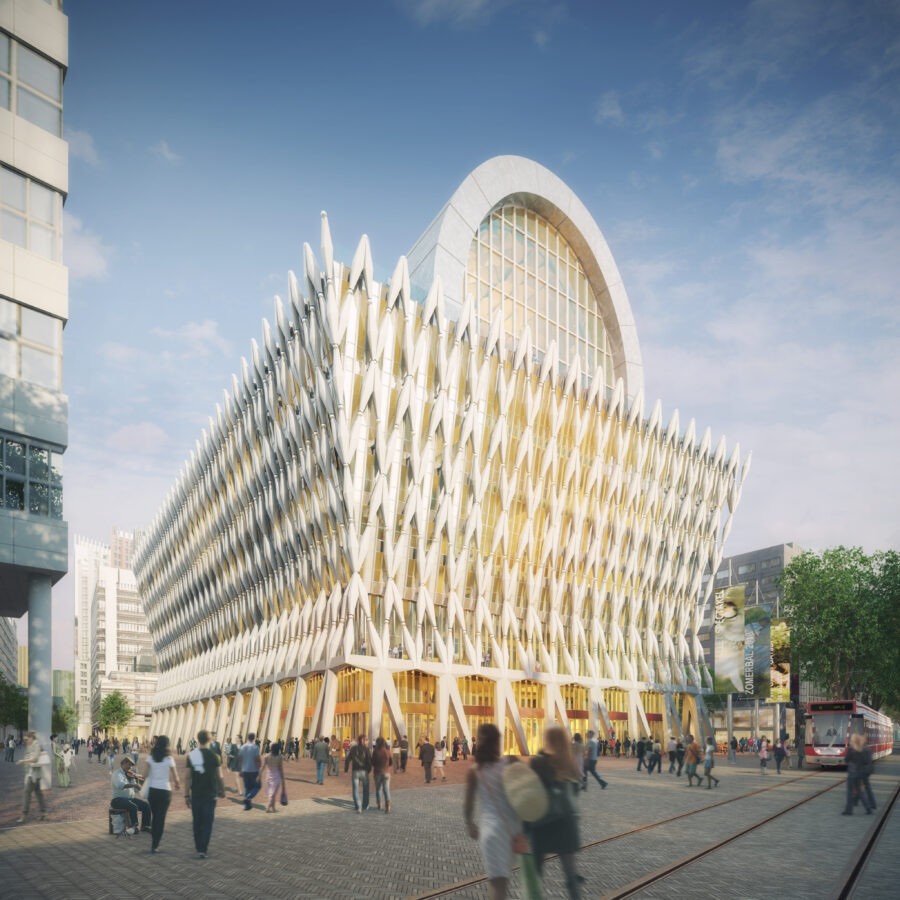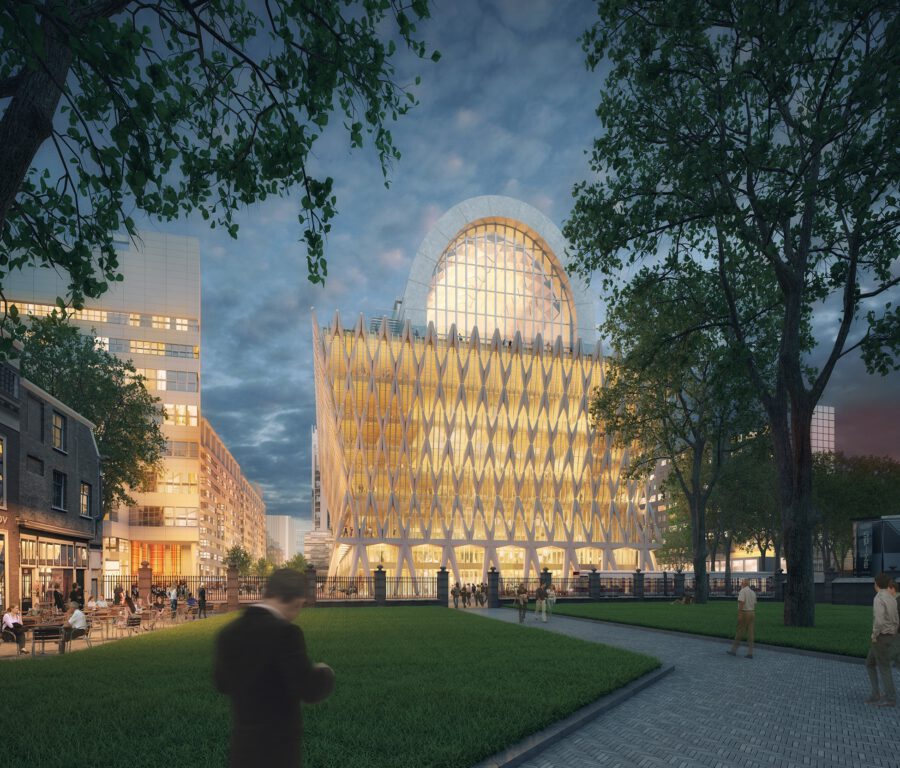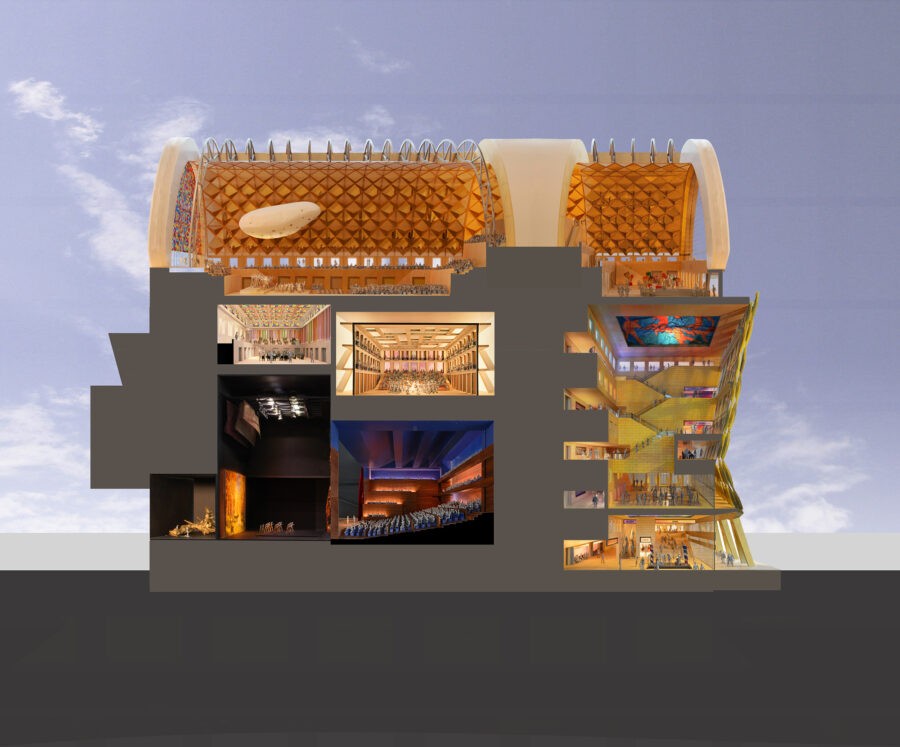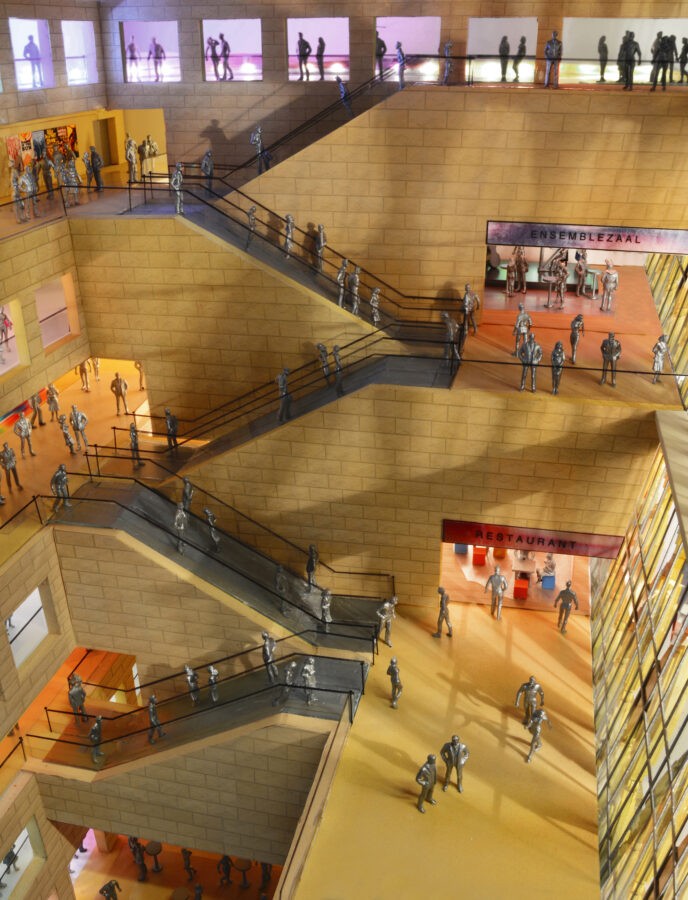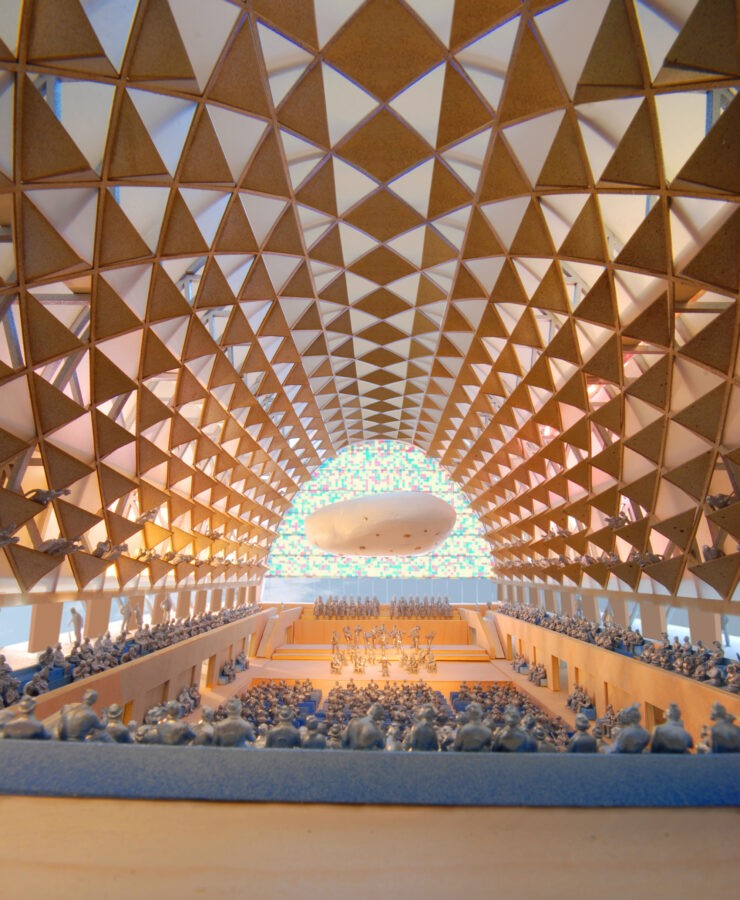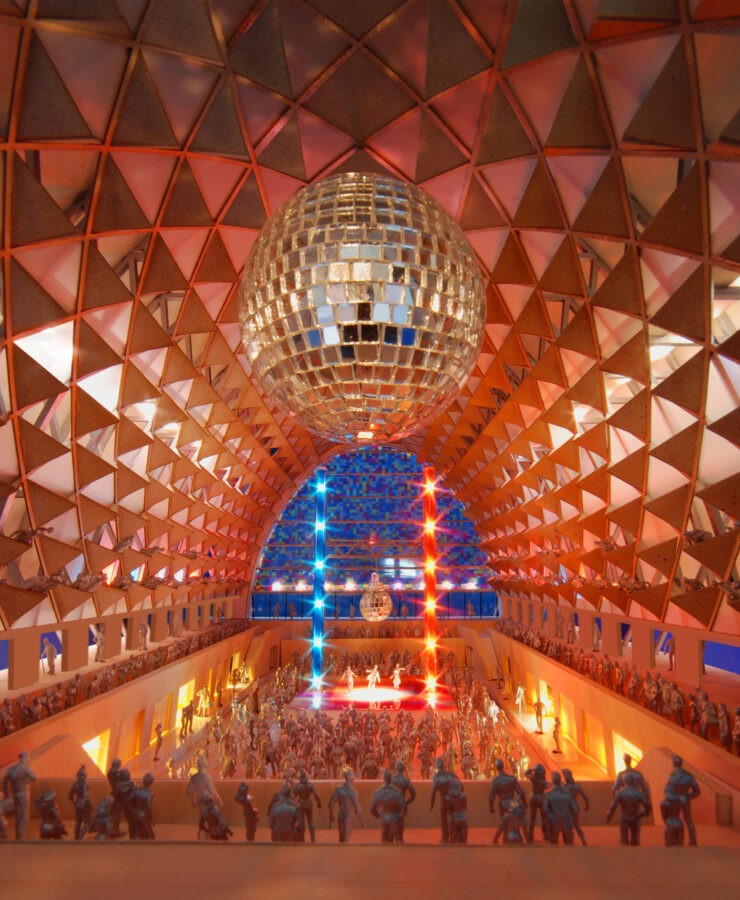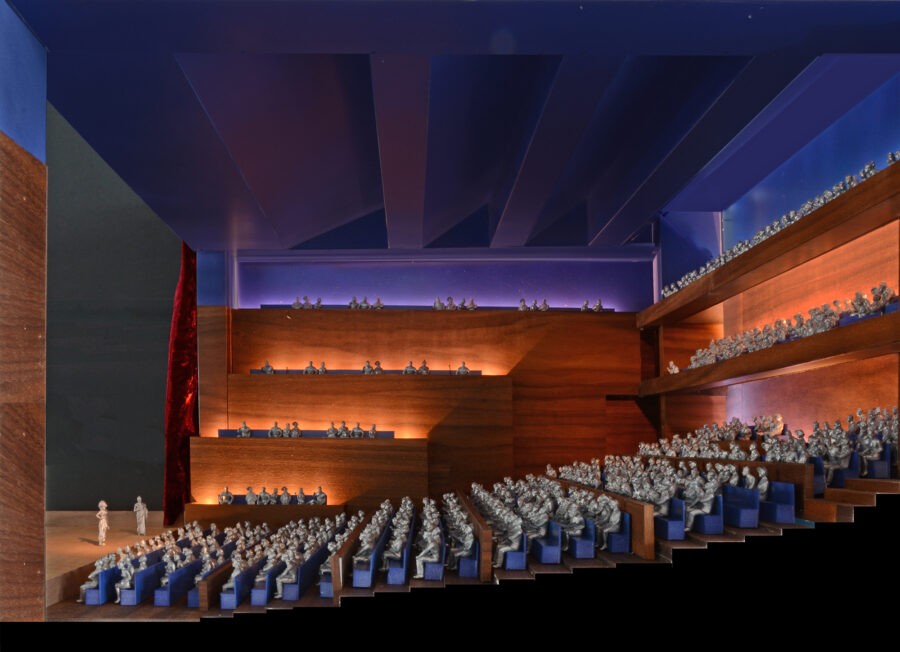 Project data
Location
Spuiplein, The Hague
Program
Royal Conservatory / Dutch Dance Theatre / Residential Orchestra, 1500 seat Concert Hall, 1100 seat Opera / Dance Hall, 700 seat Ensemble Hall, educational spaces, studios, foyers, logistical spaces, parking
Awards
1st Prize Design Competition 2010
Credits
Architectural Engineering
Aronsohn