The design for the 'Huis van Stad en Regio' in Dordrecht is a compact urban volume that distinguishes three stacked houses. Interconnected by an attractive green public route, this stack of houses creates an optimal servicing public building. As an understated yet distinctive volume, it fits in with local, urban and regional levels in its own unique way.  The House will give an innovative impulse to the Spuiboulevard, which as a green urban avenue of linden rows and gentle slopes on the waterfront creates a green urban space that enhances both microclimate and biodiversity.
The green public space extends from the Spuiboulevard across the urban square into the central hall of the building and continues as a green welcoming route into a vertical public square. This is the building's green lung that connects all program components and opens onto generous meeting plazas, terraces and roof gardens with plenty of space for meetings, outdoor lunches and brainstorming sessions.
The building's expression seeks to connect with both the historic character of the city of Dordrecht and the sustainable ambitions for the future. In consultation with residents and users and together with an artist, the expression of the House will be further shaped. A circular facade stone, made from local materials and in the form of a Dordrecht ornament, will convey the iconic character of the House.
The 'Huis van Stad en Regio' is a home for everyone, with residential and work atmospheres, ranging from lively to quiet and from collaborative to individual. For any kind of work or stay, this green, sustainable and circular building will offer a natural and pleasant meeting place and a healthy working environment for residents and visitors.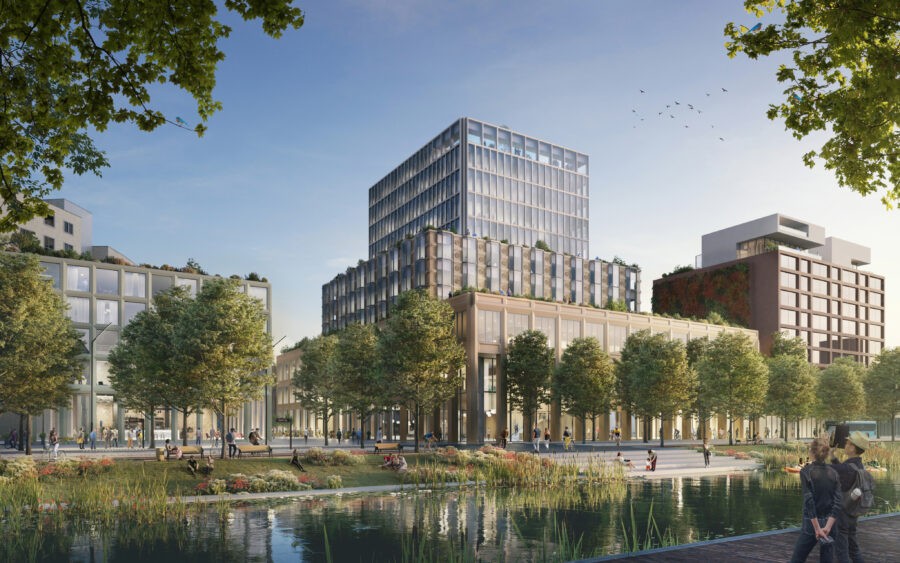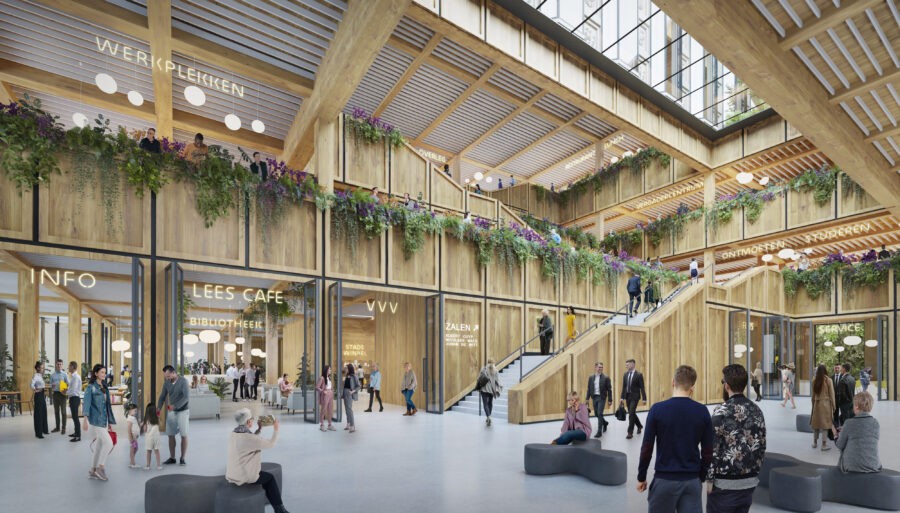 Project data
Location
Spuiboulevard Dordrecht
Credits
Architectural Design
Neutelings Riedijk Architects