The four existing and two new office towers of the Central Tax Office are bound together by a vast new plinth building. All communal functions like congress centre, sports centre, restaurant, print shop, reception and parking are situated in this new extension. The plinth building is conceived as a dug out basement level around two large patio gardens. A huge rainwater pond covers the entire roof and is used as a cooling device for the building. A series of steel clad light wells float in the pond as the only visible elements of the sunken building.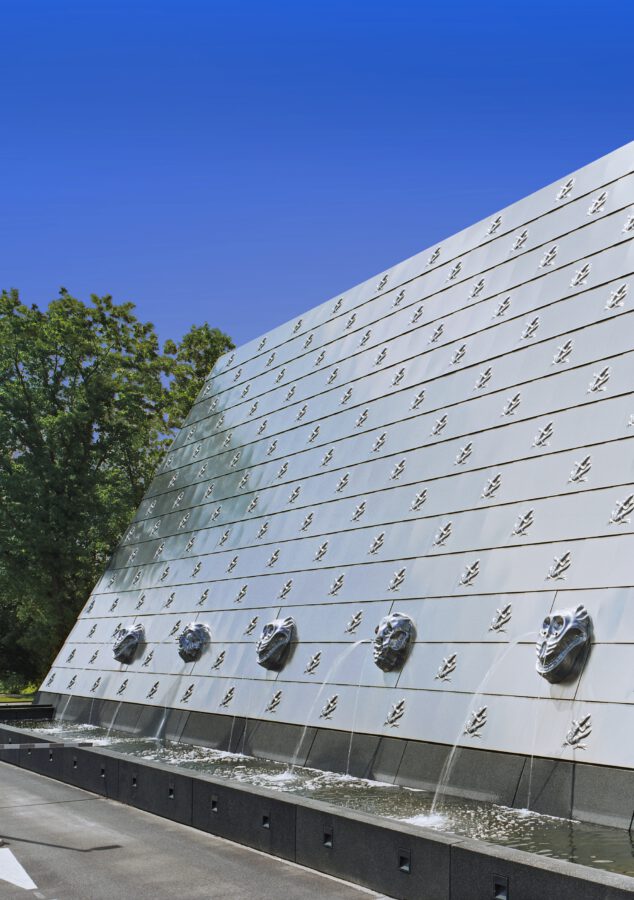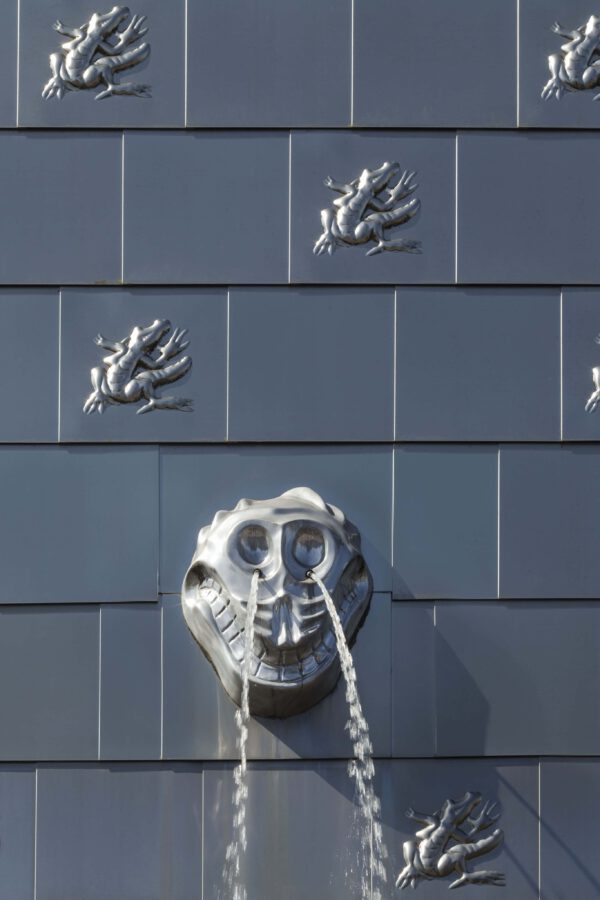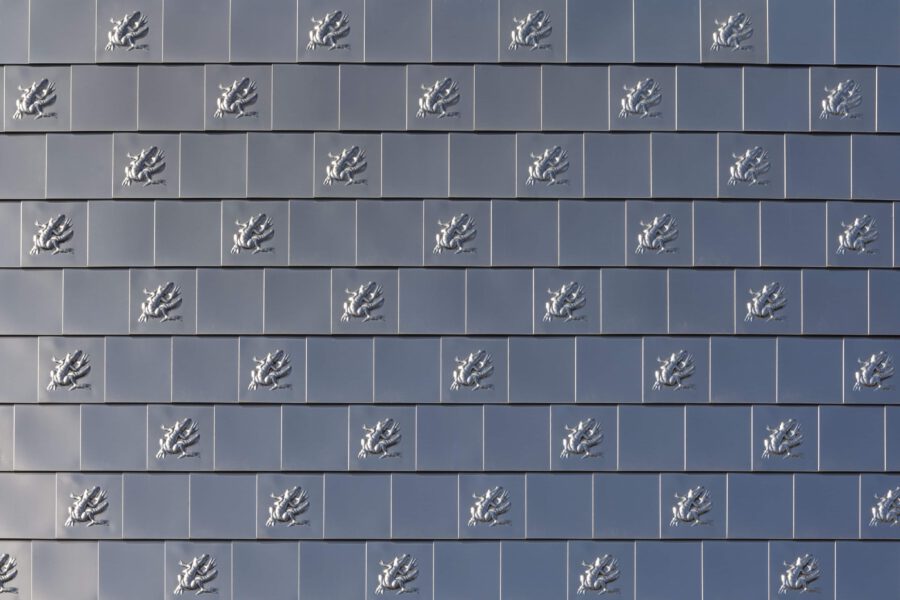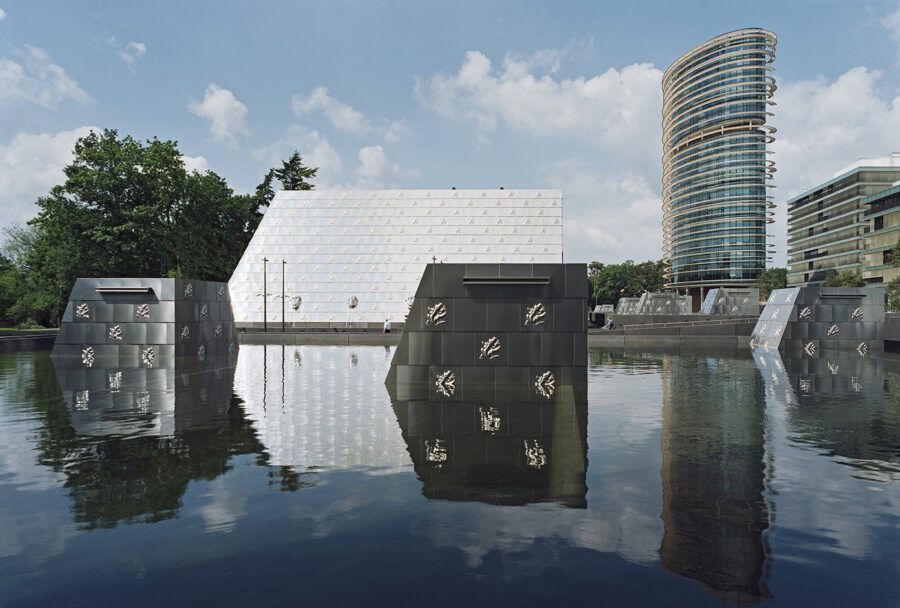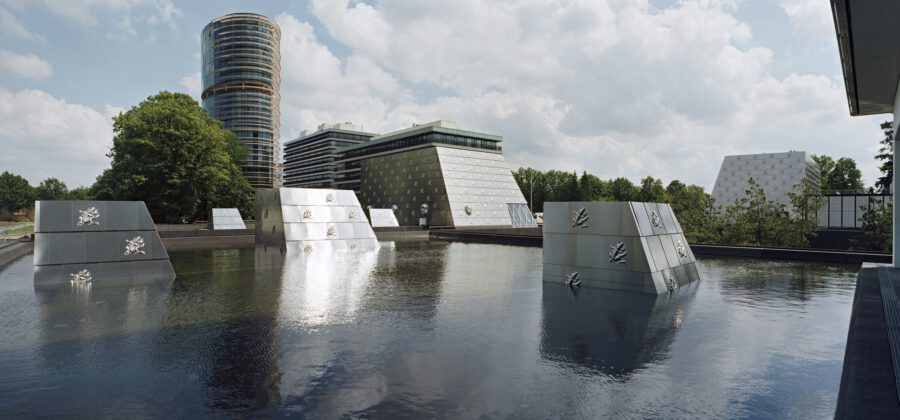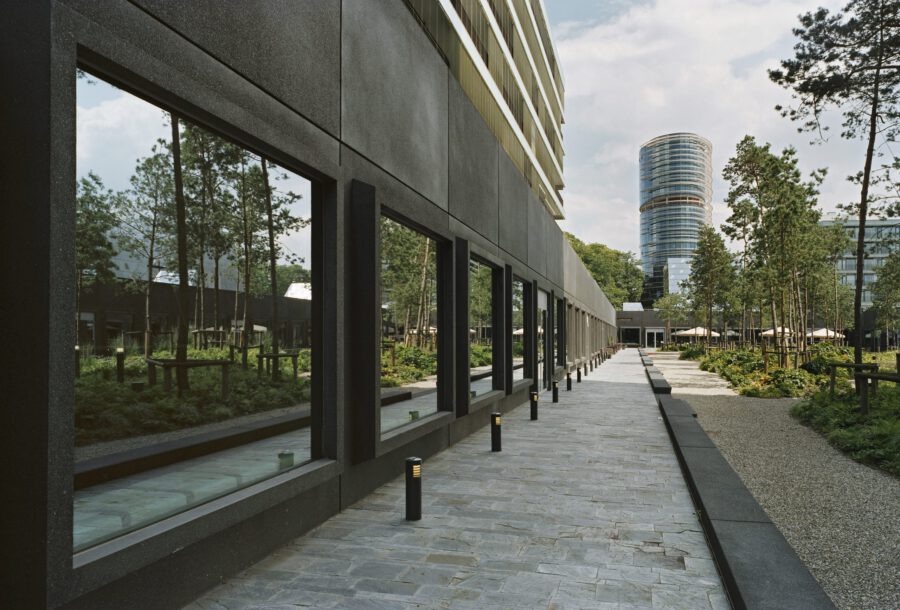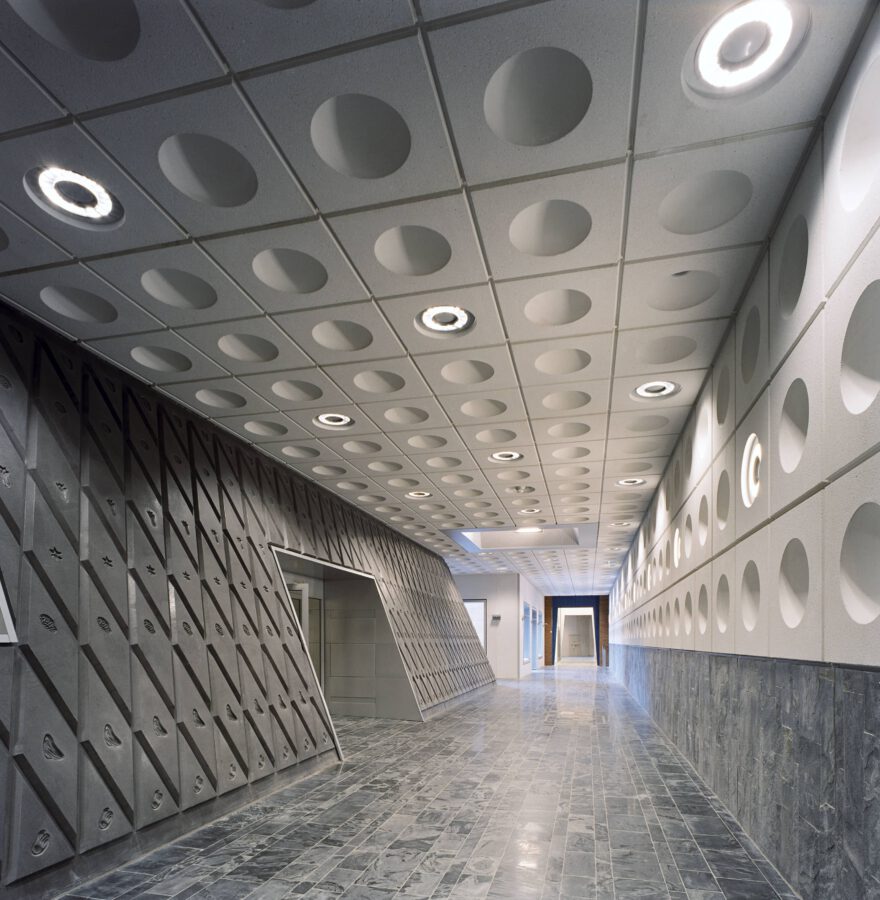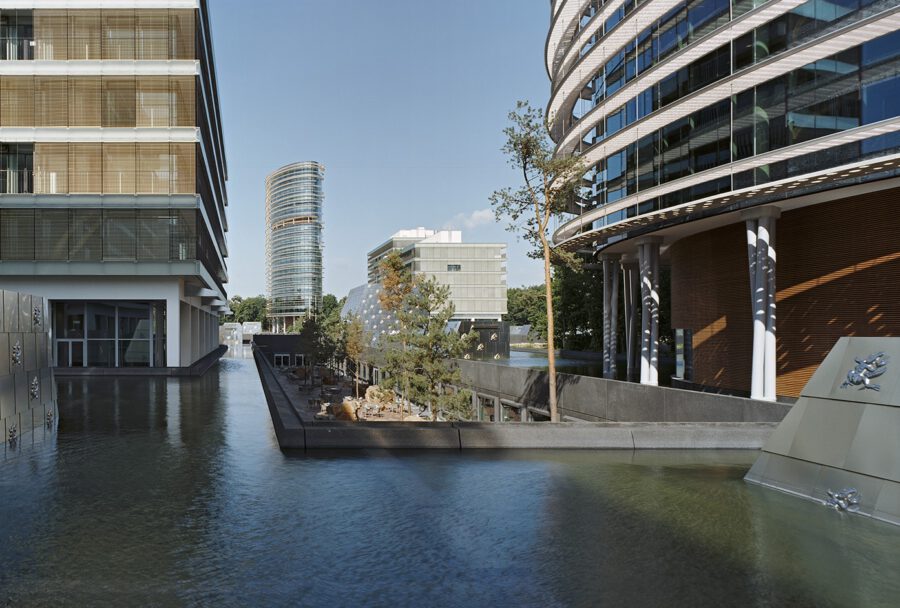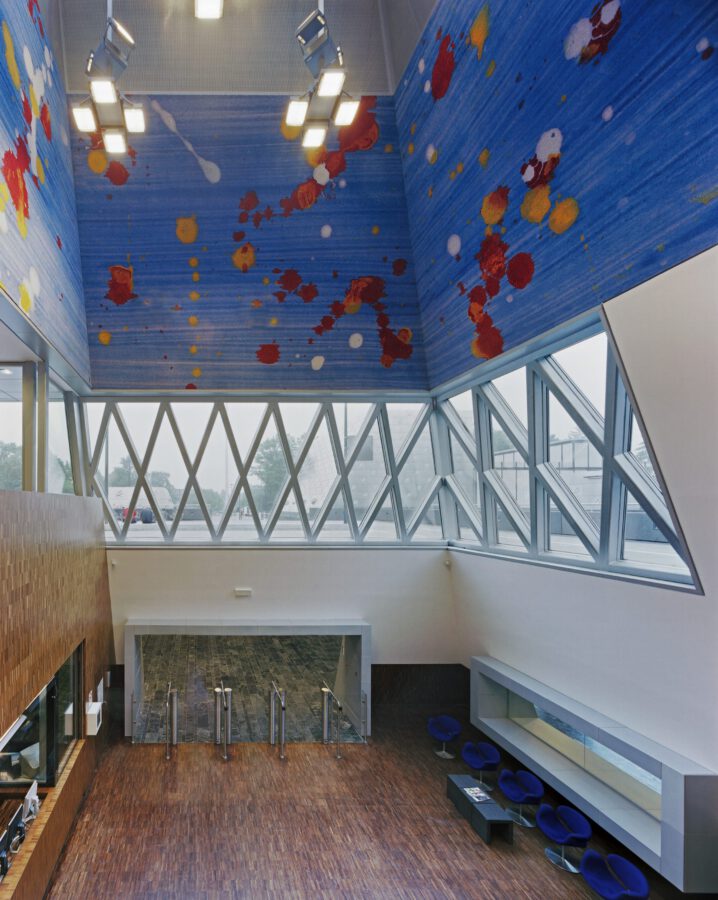 Project data
Location
Waltersingel 1, 7314 NK Apeldoorn, The Netherlands
Program
ICT Campus Central Tax Office The Netherlands Offices, central services, educational services, parking, gym, restaurants.
Publications
Credits
Architectural Design
Neutelings Riedijk Architects
Architectural Engineering
Bureau Bouwkunde
Building Physics
DGMR Raadgevende ingenieurs
Client
Netherlands Ministry of Housing, Spatial Planning and the Environment, Government Buildings Agency
Landscape Architect
Bosch en Slabbers tuin- en landschapsarchitecten
Main Contractor
BAM Utiliteitsbouw
Mep
Van Heugten Raadgevend Technisch Buro, Deerns Raadgevende Ingenieurs
Structural Engineer
Zonneveld bv Ingenieursbureau