Zwartzustershof is a meticulous plan for a Care Center combined with private housing in Mechelen, Belgium. It is in fact a village in the city. Four separate buildings are naturally embedded in the existing historical structures of the inner city. We opted for a butterfly shape for the care center, connecting two building blocks for an highly efficient organisation of care and circulation of staff and residents. The new structure of squares, streets and parks creates a diverse and green public domain with different atmospheres: Water Square, Culture Square, Community Park and Oude Gasthuisstraat. By designing the area car-free and green, there is a fine balance between safety and freedom with plenty of room for spontaneous encounters between young and old, and between the residents of the care center and those of the residences.
The architectural expression of the Zwartzustershof also fits in with the historical context. The use of brickwork patterns – the various buildings will have their own tone of brick –  and arched galleries contribute to the familiarity of the building ensemble.
The design for Zwartzustershof is three times sustainable: social, ecological and economic. Zwartzustershof is a mixed neighborhood where different age groups live and recreate together. Soft materials and abundant greenery have a positive impact on reducing urban heat stress, encouraging biodiversity and natural drainage of rainwater. Economic sustainability is achieved through a maximum of layout flexibility, reduced energy consumption, optimal daylighting and the use of renewable energy sources. At Zwartzustershof, one can find 'invisible' customized care and plenty of space for social encounters and activities in a green and pleasant setting in the city: A place to grow old with dignity in your own way.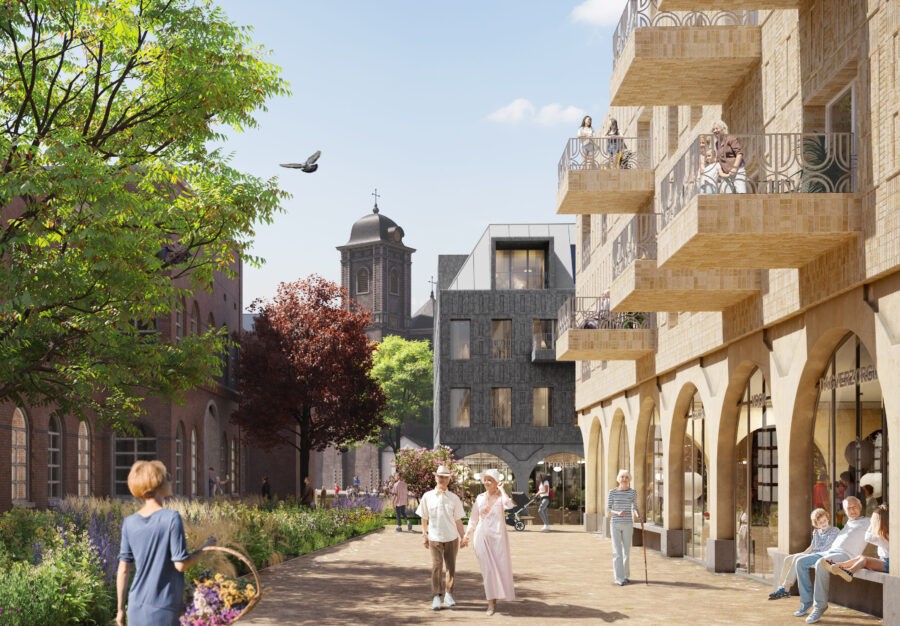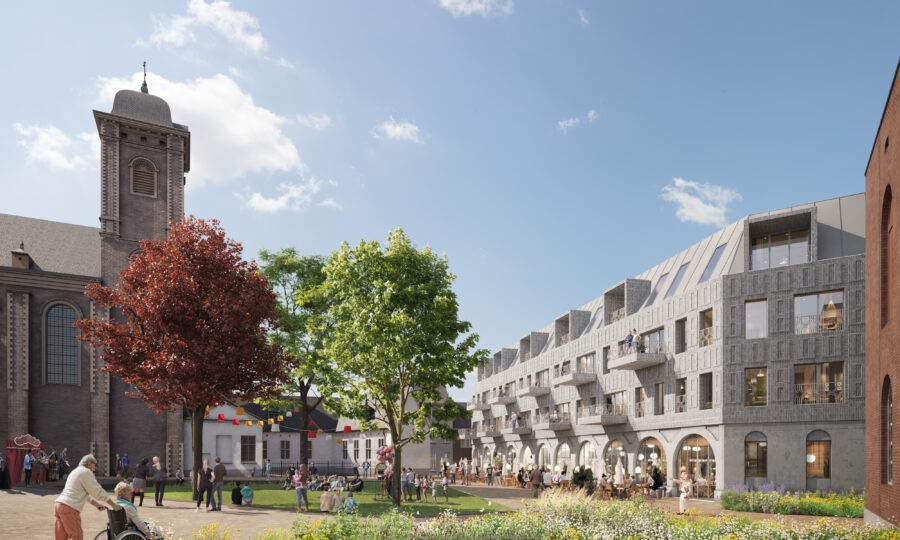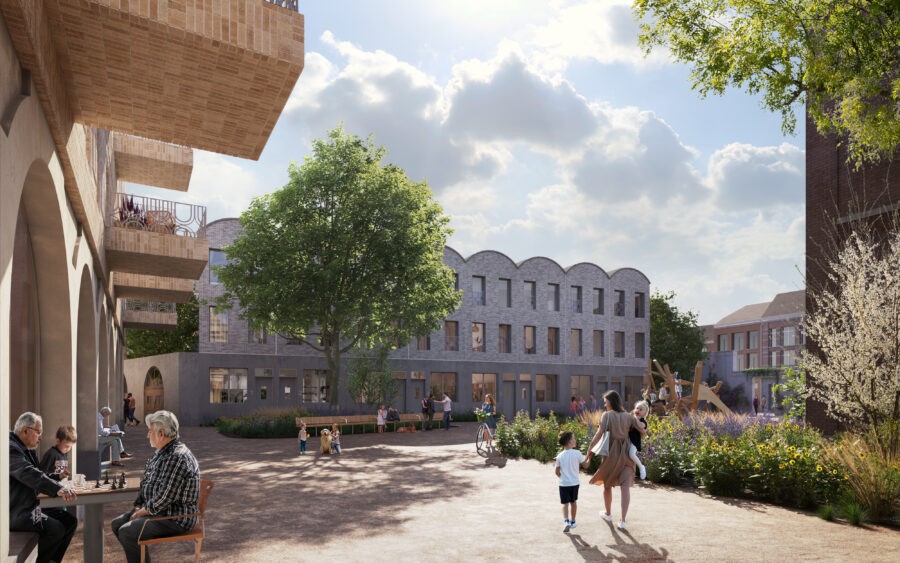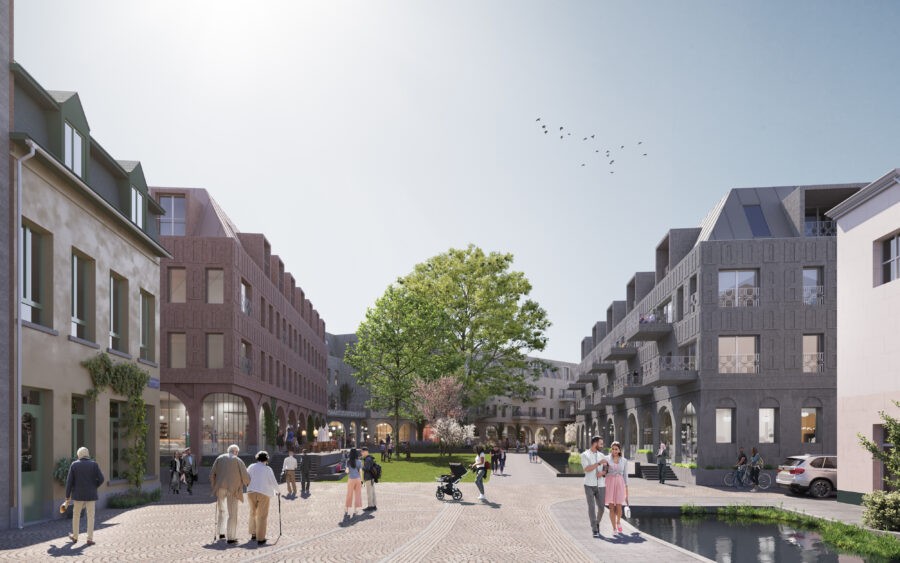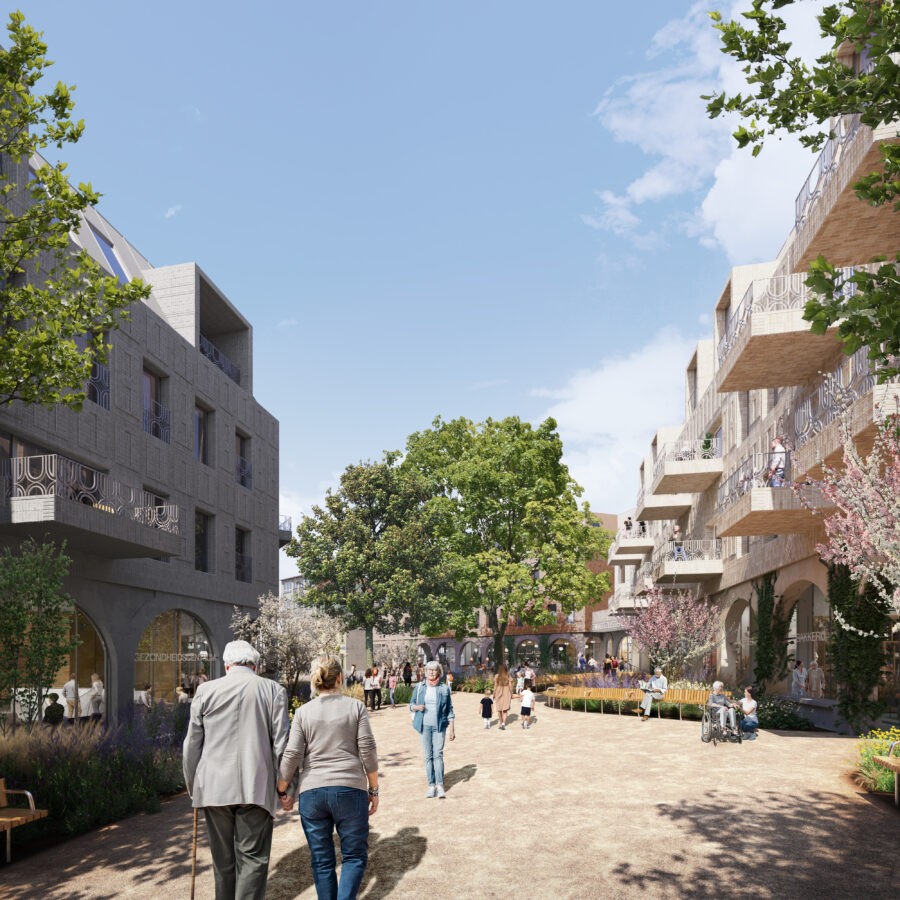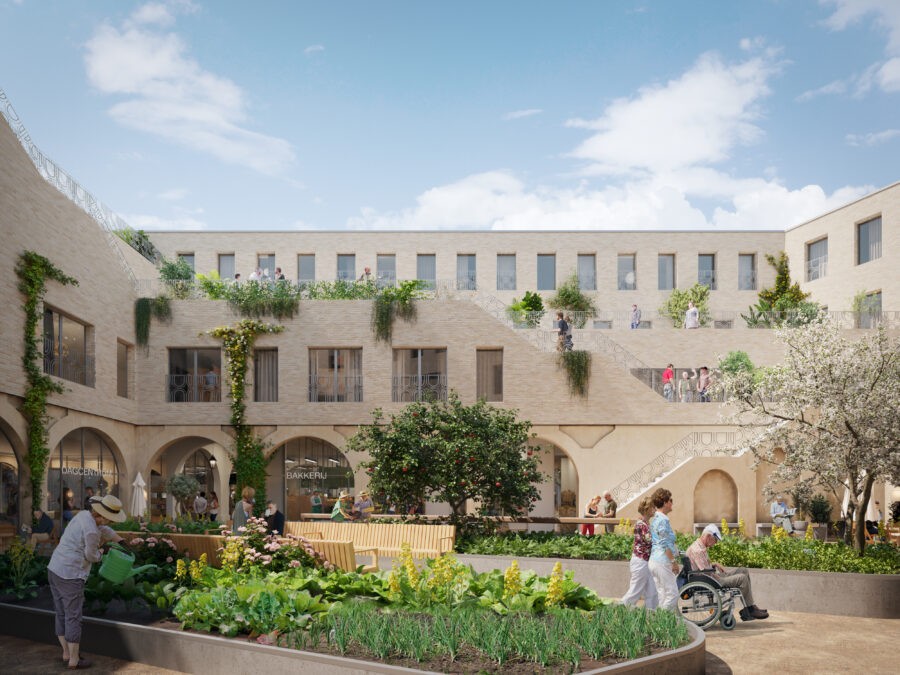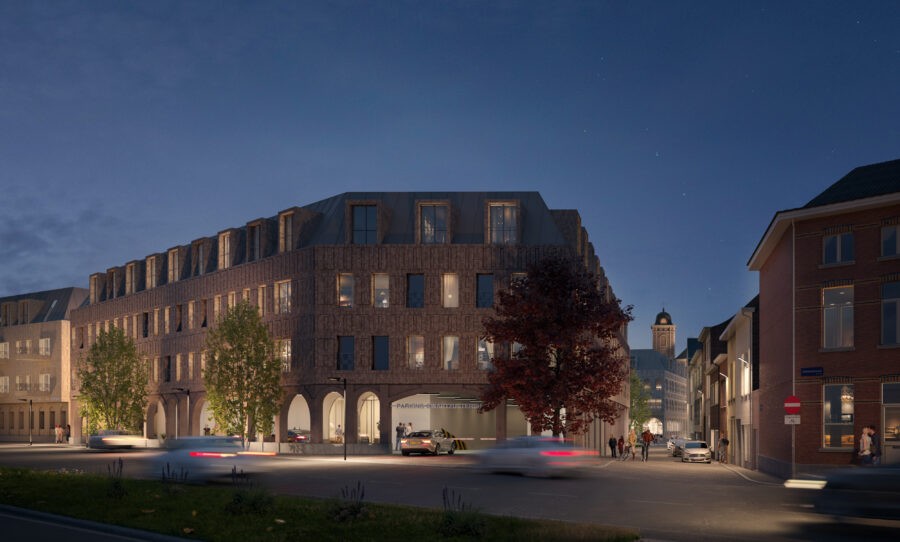 Project data
Location
Zwartzustersvest, Mechelen (B)
Program
Care Center, Housing
Credits
Architectural Design
Neutelings Riedijk Architects
Architectural Engineering
B2Ai
Building Physics
Boydens engineering
Landscape Architect
OMGEVING