The former cloister and orphanage in the heart of the historic center will be transformed into a future-proof and relevant museum for the city. The historic building complex has grown and changed over the centuries. It tells the stories of Amsterdam, apparent in features such as the gates and courtyards, and the facades designed by Jacob van Campen, all of which will be retained in the new design. This former 'Burgerweeshuis' (city orphanage) is the ideal location for the museum, but was never built as a museum. Its limitations prevent visitors from appreciating it to the full. The new museum will be more recognizable and accessible to all visitors. The ground floor facing the courtyards and the Nieuwezijds Voorburgwal will accommodate public areas and the many shuttered windows will be opened again. The museum will enliven the courtyards and street and present a more inviting face to the city.
The design is based on a thorough analysis of the building's history. It was built as a series of houses surrounding courtyards and accessed by a gate, like a village within a city. This structure will be preserved and reinforced by the new design. The new main entrance will be in the middle of the complex, so that all visitors enter through one of the gates and discover the courtyards before entering the building.
The Stadshal, the new public entrance hall, will form the heart of the museum and will be freely accessible to the public without a ticket. Starting from the underground vault, a continuous and fully accessible route will lead the way to the city's collection, which consists of some 100,000 very diverse objects. The design therefore provides for five new rooms, integrated into the historical structure, but invisible from the courtyards.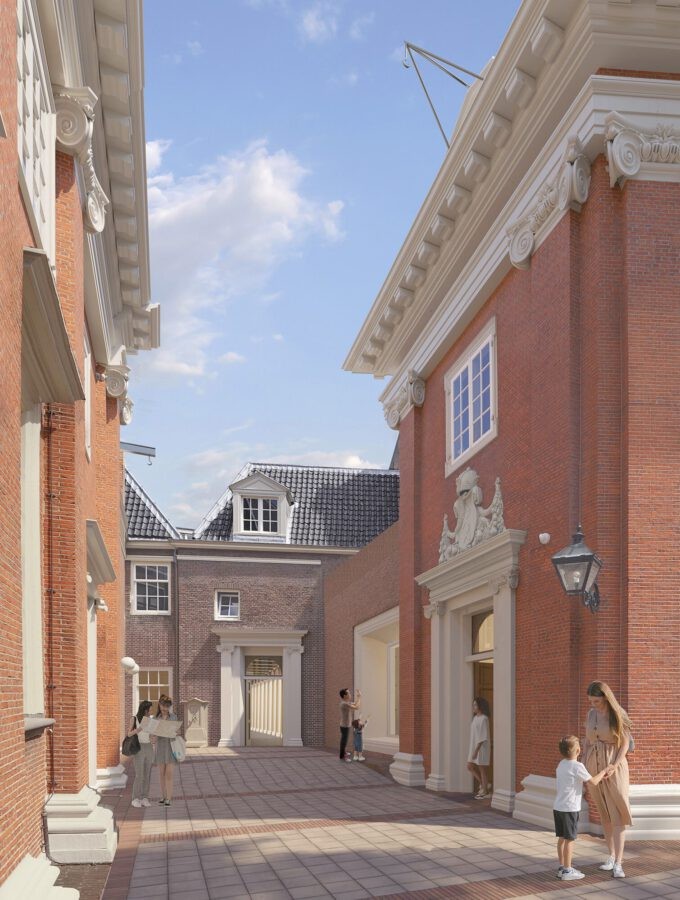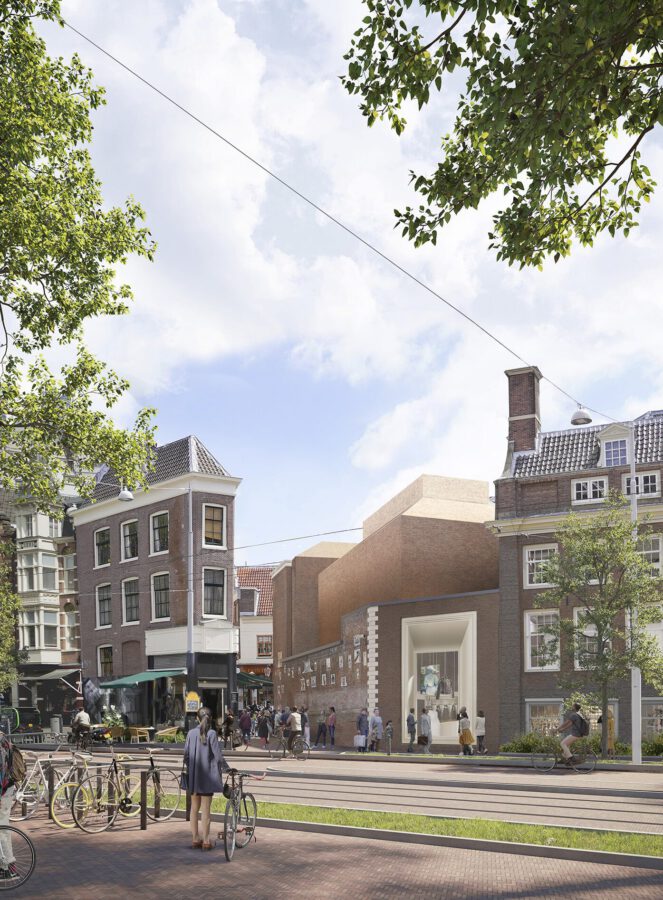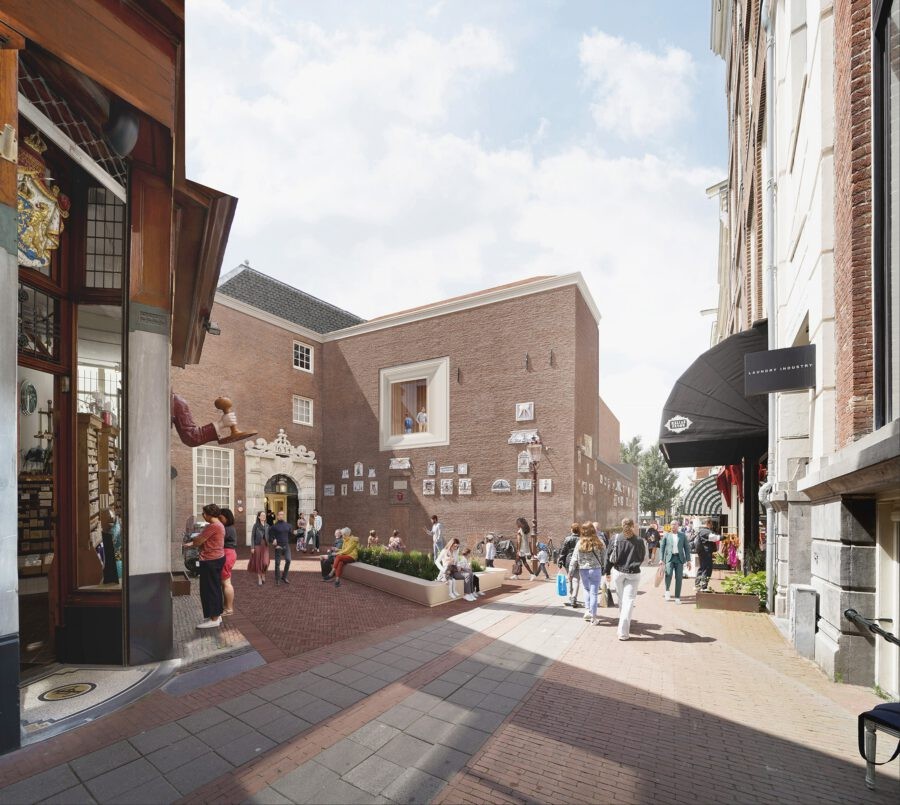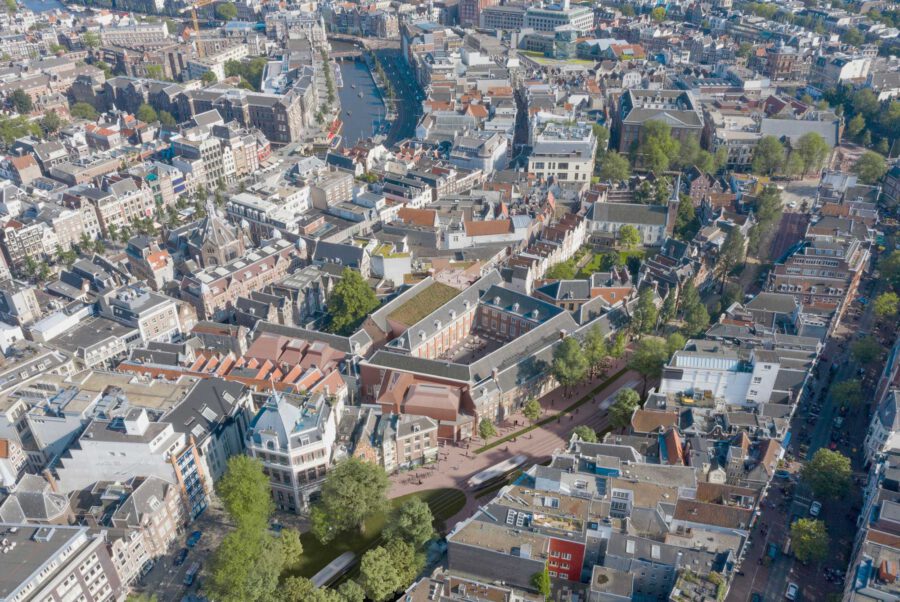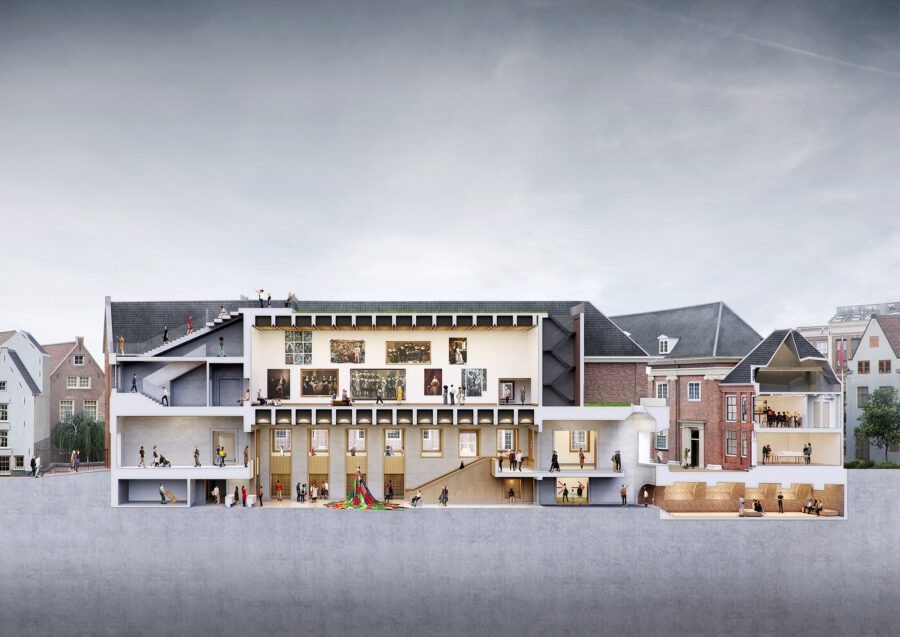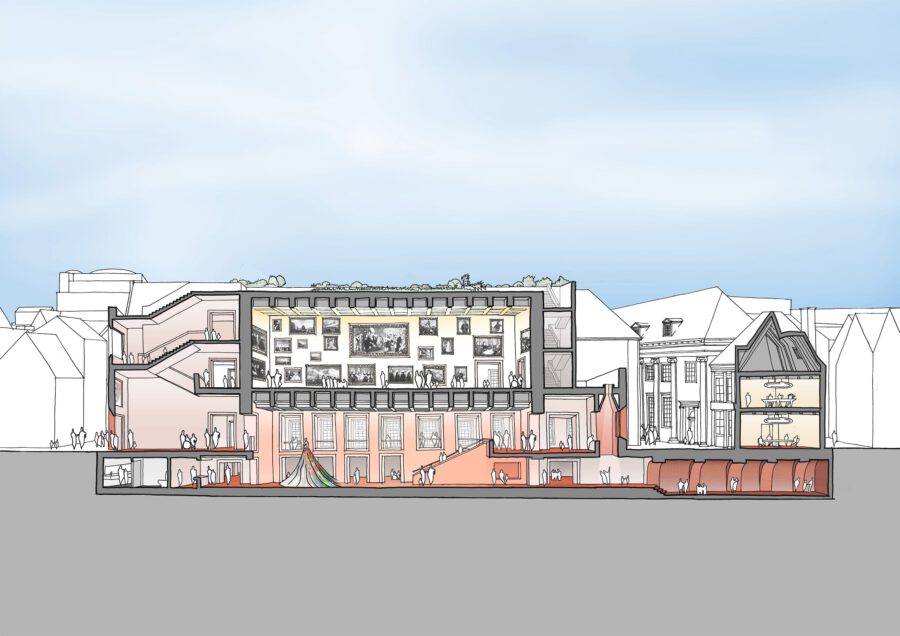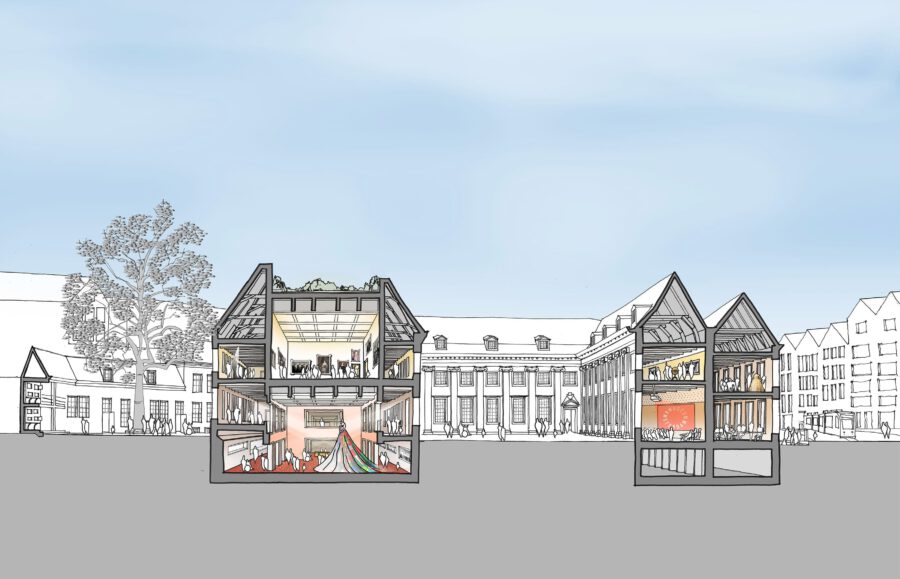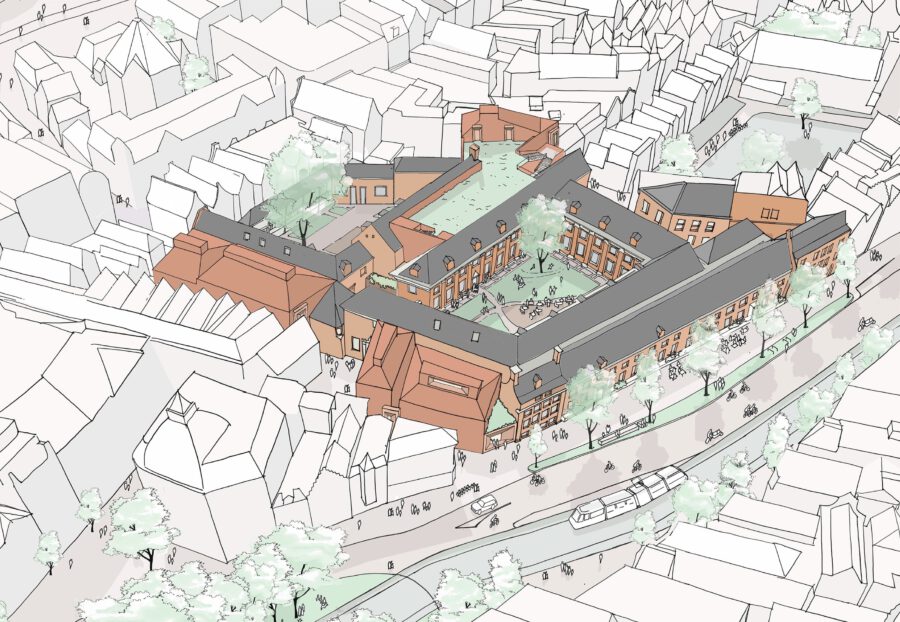 Project data
Program
Renovation and renewal
Credits
Architectural Design
Neutelings Riedijk Architects
Architectural Engineering
ABT
Client
restoration architect TPAHG, ABT, and
Images
Absent Matter, Vero Visuals, Neutelings Riedijk Architects
Interior Architect
Neutelings Riedijk Architects
Restoration Architect
TPAHG
Structural Engineer
Pieters Bouwtechniek