Start of Construction Heldentoren in Knokke-Heist
Neutelings Riedijk Architects designed the Heldentoren as new beacon for the Belgian beach resort Knokke-Heist. With its height of almost 70 meters, it will be one of the highest towers along the Belgian coast. The mixed-use Heldentoren will rise on the site of the famous Grand Hotel – Casino Kursaal, adjacent to the Helden Square along the boulevard. Developer SALT & dvlp. started the sale of the apartments this summer. Preparations for the start of construction in October are in full swing.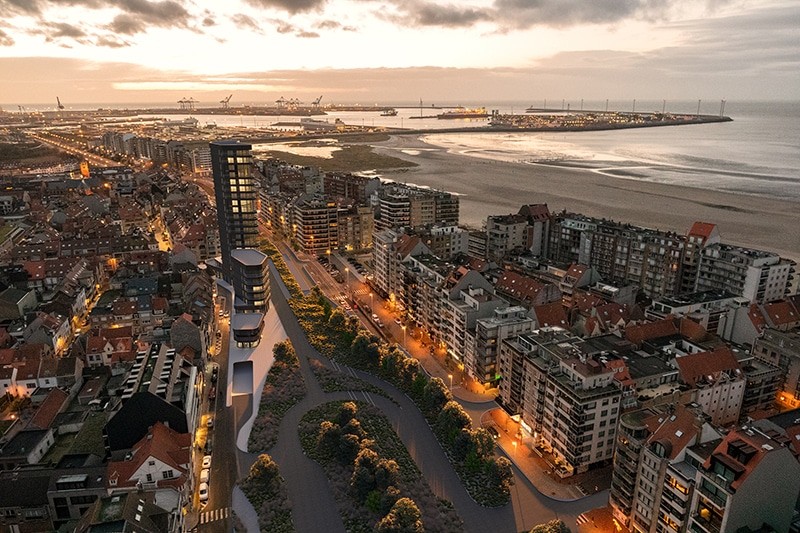 The project consists of an urban ensemble combining a 20-storey residential tower, a five-storey apartment tower and a restaurant pavilion. The three buildings are interconnected by an underground car park. The indulating building volume aims to slow down the passers-by and redirect them to a splendid view on the North Sea. As it rises up, the sculptural tower gets more slender. Rounded glass corners provide the apartments with a spacious view. To enhance the spatial quality even more, the living rooms at the corners are double height.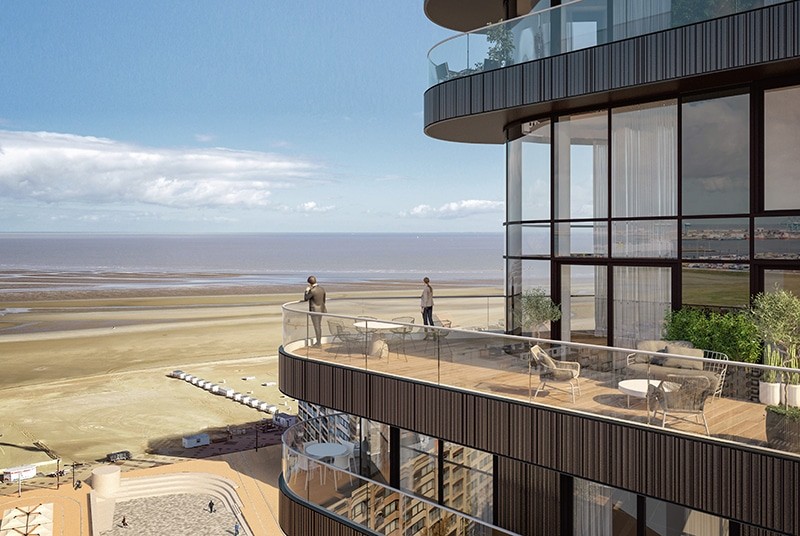 For this project, Neutelings Riedijk Architects developed ceramic panels with a pattern of vertical lines. Just as sunlight reflects on the waves of the North Sea, the changing daylight and the colors of the surroundings reflect in the transparent glaze, making the Heldentoren look different every day.