Preview Gare Maritime
Thursday November 14th, Neutelings Riedijk Architects, Extensa and Accenture celebrated the opening of the first part of the transformation of the monumental Gare Maritime in Brussels. Accenture Belgium is the first office that has moved in: 'This unique location reflects our unique personality: firmly rooted in the past but always with an eye towards the future.'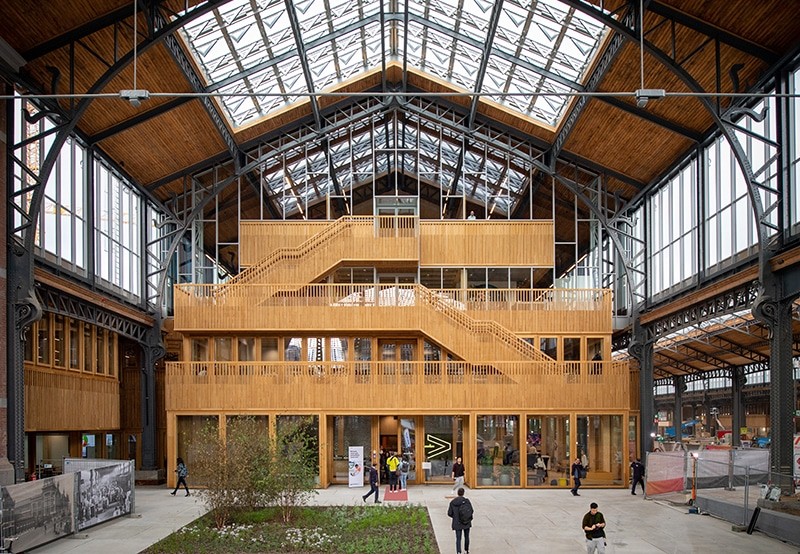 The former railway station for goods on the Tour & Taxis site in Brussels, is being transformed into a covered city with a mixed program of working and shopping with plenty of public space to relax. Under impressive monumental steel roofs Neutelings Riedijk Architects designed the new Gare Maritime as a City District; 'a city where it never rains'.

Twelve new pavillions, entirely made of CLT wood, are added to accommodate the new program of 45.000 m2. These new building volumes create a structure of boulevards and streets, parks and squares, carefully fitted in the existing construction. In the center of the building, a monumental covered area remains open for public events, with on either side a generous and green pedestrian boulevard.
Besides creating a pleasant place to stay for everyday users, the project also has the ambition to become one of the main tourist attractions in the Brussels Region. The development of the Gare Maritime will be an important contribution to the development of the Tour & Taxis site and the development of the entire Kanaalzone in Brussels. The project is expected to be completed in summer 2020.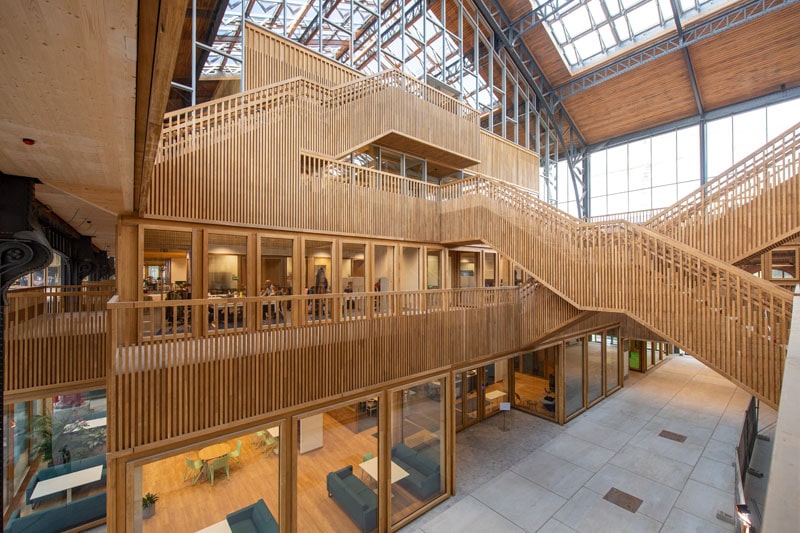 We are proud to announce that on the same day Naturalis Biodiversity Center in Leiden has won the Betonprijs 2019 Future Award.