Naturalis nominated for Best Building of the Year
The Naturalis Biodiversity Center in Leiden is nominated for the prestigious award BNA Dutch Building of the Year 2020. We are honoured with this nomination and express our congratulations to the museum and all team members.
Out of more than 100 submissions the jury made a selection of 10 projects that best illustrate the added value of architecture. Naturalis is nominated in the category 'Identity & Iconic Value".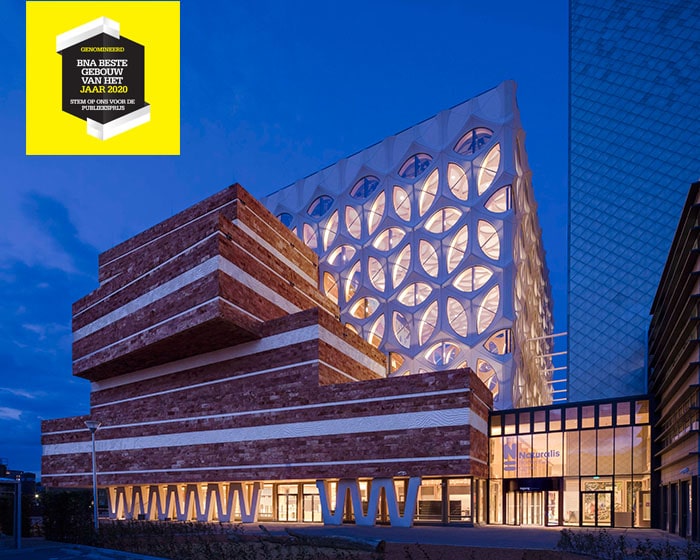 The winner of the jury prize will be announced on 22 October. The public can also vote for their favorite building. If you also think that Naturalis deserves this award, you can give your vote here. Thanks for voting.