Gare Maritime on shortlist for prestigious EU Mies Award 2022
The EU Commission and the Fundació Mies van der Rohe have announced the 40 shortlisted works that will compete in the 2022 EU Prize for Contemporary Architecture. Gare Maritime was selected out of no less than 532 nominees. Neutelings Riedijk Architects is super proud to add this nomination to the Gare Maritime award collection. This international recognition once more illustrates the exemplary role of Gare Maritime as a sustainable and beautiful development.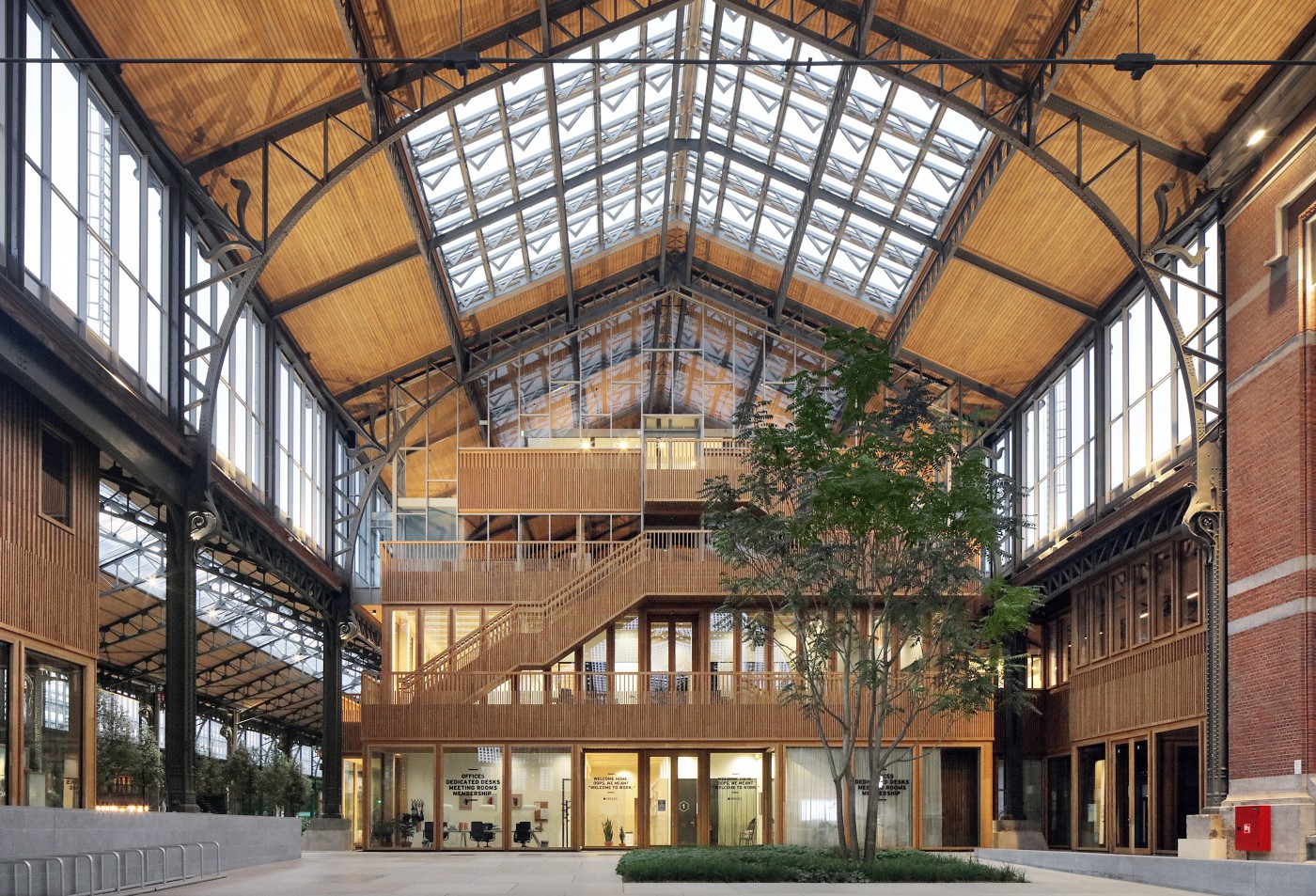 The EU Mies Award is awarded biennially to works completed within the previous two years and exceptionally, this time, 2,5 years. The principal objectives are to achieve a thorough understanding of the transformation of the built environment; to recognize and commend excellence and innovation in the field of architecture; and to draw attention to the important contribution of architects in the development of new ideas with the undeniable support of clients and the involvement of those who will become the inhabitants and users of these places.
The jury discussed the most relevant challenges that European contemporary society and its architecture are facing. As Tatiana Bilbao, chairwoman of the jury, said, the current pressing paradigm shift is the achievement of equity and democracy through inclusion and acceptance of diversity. Many of the topics that came up correspond to the aims of the New European Bauhaus – building a sustainable future through creativity, innovation, and imagination – and focus on reuse and circularity as a key form of sustainability; inclusion through collective and participatory processes that chart new approaches to urban development and therefore contributing to improve local and global policies; and the use of materials, skills, and technology connected to aesthetic and general values.
Congratulations also to our client Nextensa and our team members Bureau Bouwtechniek, Ney and partners, Boydens engineering Altstadt and OMGEVING.
Facts:
Gare Maritime is 1 of 2 shortlisted projects by Dutch studios
Gare Maritime is 1 of 3 shortlisted Belgian projects
Gare Maritime is 1 of 5 shortlisted transnational projects
In the previous stage even two projects of Neutelings Riedijk Architects were nominated: Gare Maritime and Naturalis Biodiversity Center