Competition Finalist European Parliament Brussels
Neutelings Riedijk Architects participated in the prestigious international design competition for the European Parliament in Brussels. We are proud that we could express our ideas for, what we called, the House of European Democracy.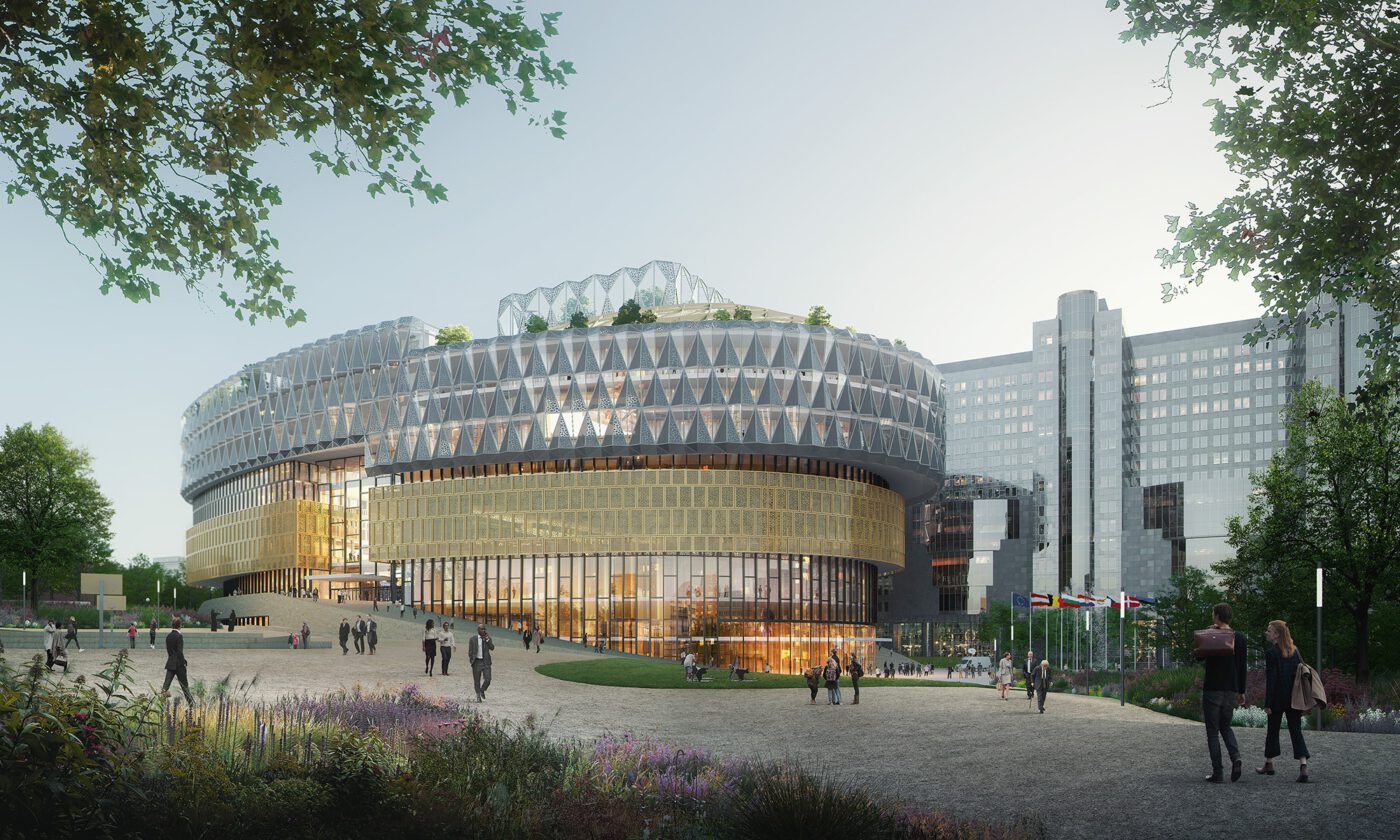 We designed the House of European Democracy as an open, inviting and sustainable representative of the European Parliament and the European Union. In our vision the new House of European Democracy connects and welcomes the European citizens through an open and visible public heart in the center of the building. The House follows the European tradition of continuity and innovation through intelligent re-use combined with innovative renewal. One of the key points of our plan is the recycling of the existing structure of the Paul-Henri Spaak Building, thus meeting the ambitions to realize a super sustainable building.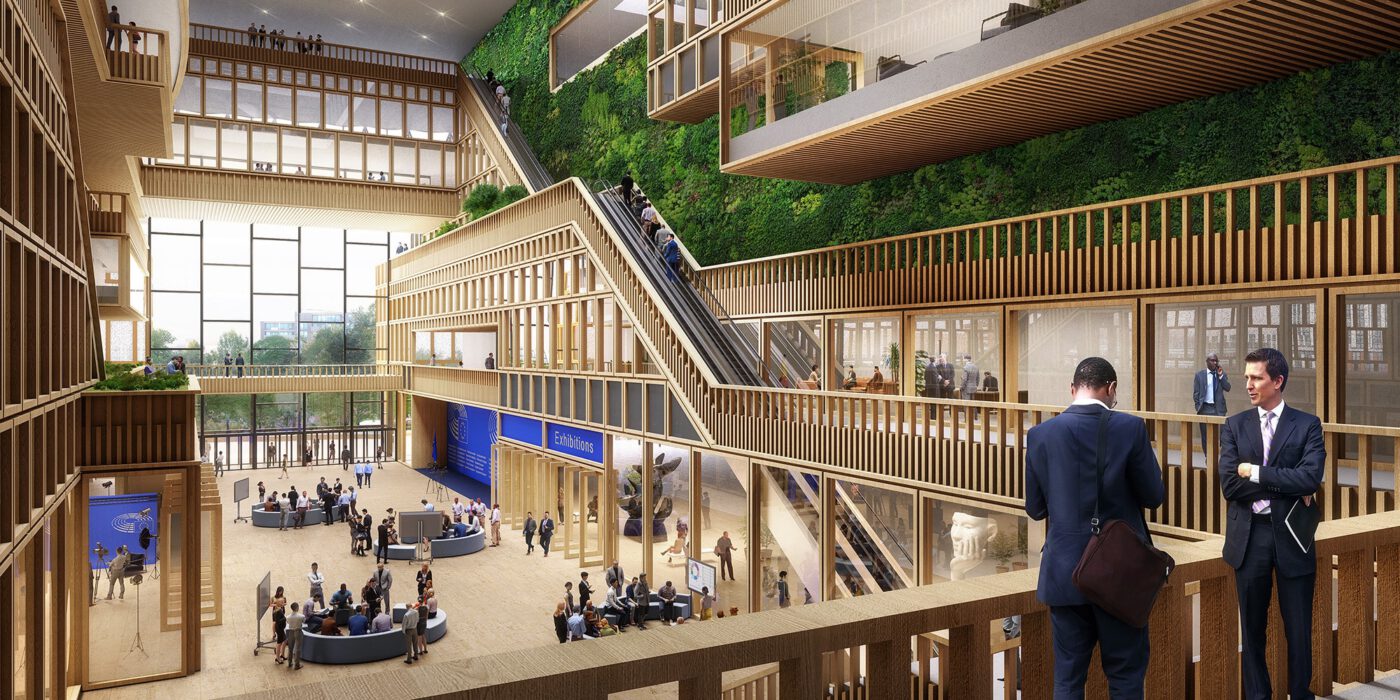 The House will stimulate the evolution of the European democracy through a participating design composed as a European city: internal diversity and changeability of spaces facilitate different ways of democratic interaction and discussion, now and in the future.
The introduction of a new front square on the side of Parc Léopold allows for a gradual transfer from park to building. With its new entrances and connections, the House provides a lively, active and interesting addition to the park.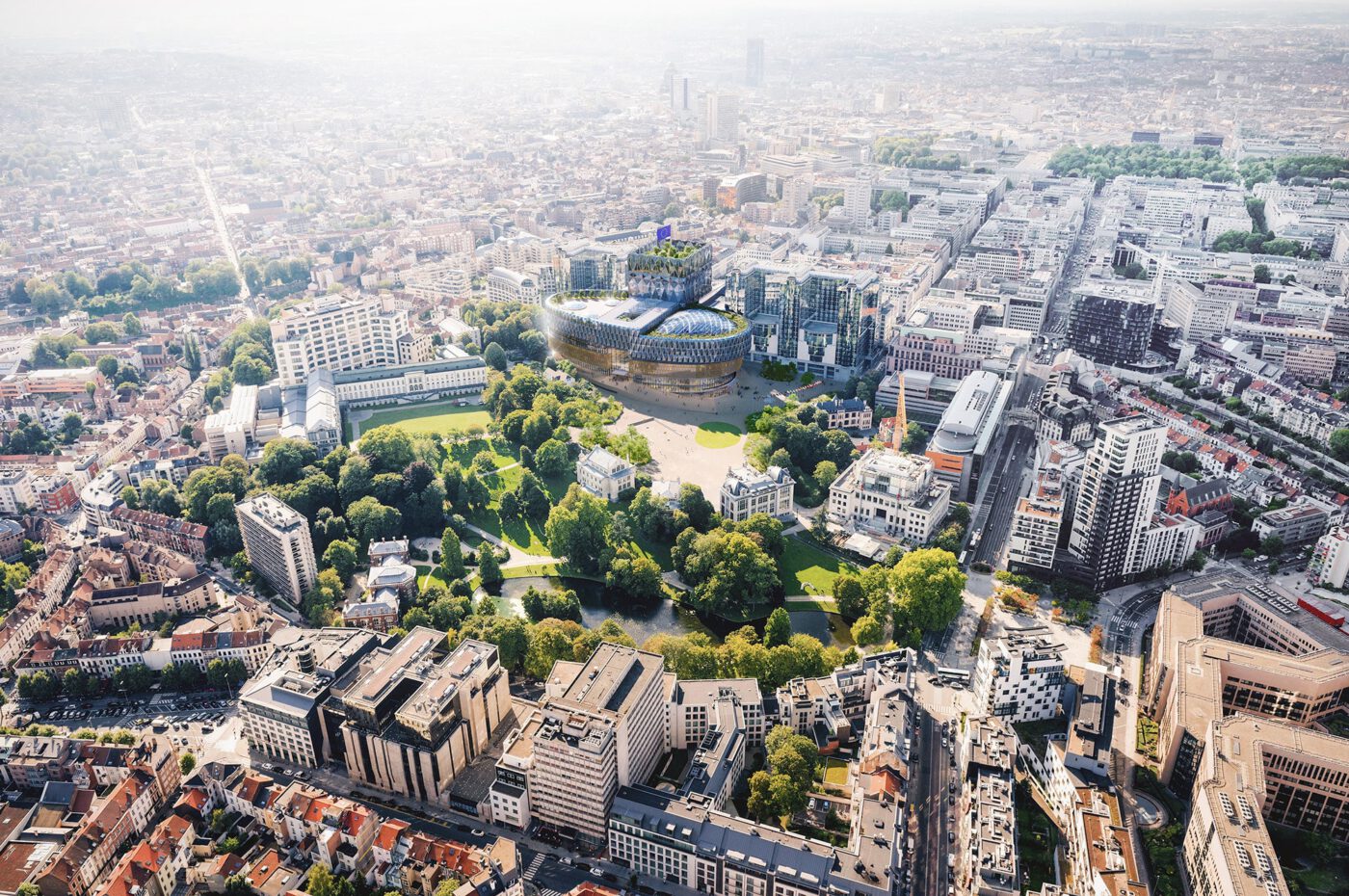 The representative and adaptable chamber room is in close contact with its surrounding nature by a large park window and topped with abundant daylight that can be filtered, shaded or blocked when necessary. We designed the chamber in such a way that it can accommodate different uses and democratic events, like a citizens assembly.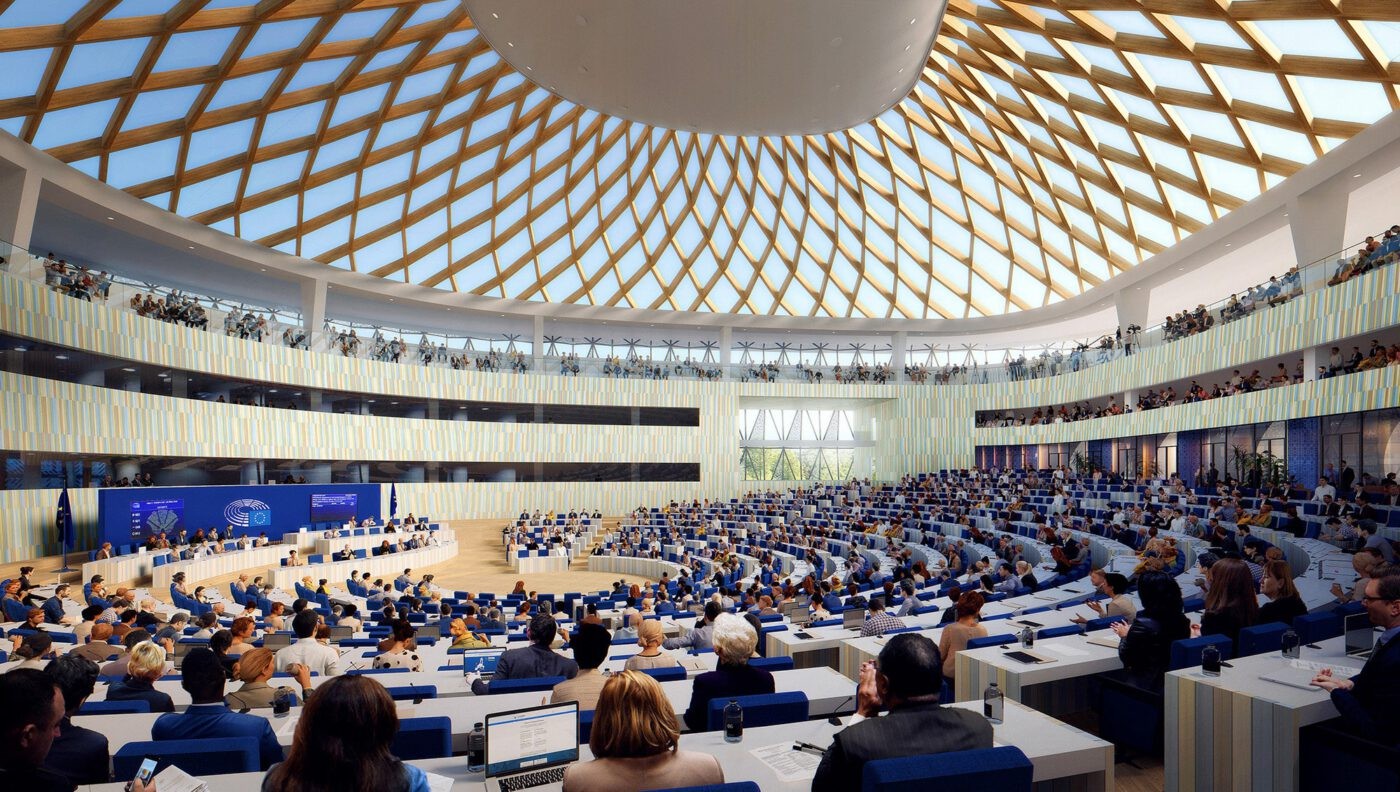 We would like to congratulatie the winning team Europarc. And a big thank you to our competition team members: Boydens engineering part of Sweco, Ney & partners WOW, Juliette Bekkering, David van Reybrouck, WAX, YuconVR
This video tries to capture the whole story in one minute: